ABOUT US - THE TEAM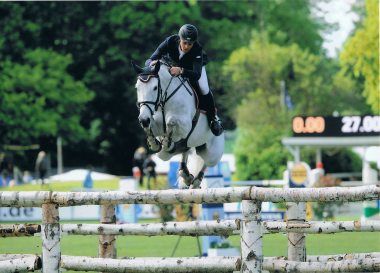 Jan Peters
Horses are his passion: Jan Peters started his riding career at the stables of his parents in Baitz/Brandenburg and was taught showjumping by his father, Bernd Peters. Jan Peters rode at an international level with pony's as a junior and a young rider. Later he won several national Championships.
In 2014 Jan Peters and his gelding Kokolores started at the spectacular Hamburger Derby and they were placed.
Today Jan Peters is leading Jan Peters Sporthorses, a young business to training, buying, breeding, and selling sporthorses. Training students, competing horses, and satisfying his customers are Jan Peters every day goals.
Our Team
They care about horses - Jan Peters and his professional Team: (left to right) trainee Antonia Schmidt, Show Jumper Maximilian Wricke, Jan Peters, groom Sabrina Piepert and trainee Sarah Stephan.